Ahhhhhh, such sweetness, it is only 9:30pm and all three of my little ones are tucked away dreaming sweetly and even my dear husband is catching some much needed zzzzzz. These are the few moments I relish. You know the ones, right after a full rewarding day, but just before you collapse out of exhaustion. Yes, here I sit sipping a sweet  cup of tea and having a quick visit with you before bed. Thankfully these moments are becoming a little more frequent as we return to our "normal" rhythm, with home, school and work. Baby girl also is finally falling into a more consistent napping & bedtime rhythm, which is so amazing in and of itself. And all this allows me to ponder a bit, for it has been so long…what do I want to do with these few precious moments as time marches forward this year?
Oh, of course I could do house work, or write, or play a game or work on a project, and likely I will from time to time. But no, these moments are precious to me, they are the only moments of my day that I claim to be mine. Therefore, I think I'll choose my most favorite way to unwind, yes I shall do a bit of reading.
This past year It seems I have stacked up so many wonderful books in my paperback swap list and on pinterest that I know I won't get to them all if I don't get started. So, just to keep myself on track here are the titles I plan to browse over the next few months:
#1 on my list because it is already in my hand's: One thousand gifts, a dare to live fully right where you are,  by Ann Voskamp, so far this book is absolutely riveting, though slightly… horrifying (...in a revives your perspective on life sort of way) in the beginning, but press on it does get better, much better!
#2 Baby Catcher, Chronicles of a Modern Midwife by Peggy Vincent. I am a bit of a birth story nut, and this book has been on my list for far too long, so ordered it is and soon to be in my hands.
#3 is Desperate by Sarah Mae and Sally Clarkson Hope for the mom who need to breath. Because I so need to, and because I love anything by Sally Clarkson.
#4 Educating the Whole Hearted Child We have delved more fully into homeschooling this year and as I have said before I love Sally Clarkson's writing. I am very interested in reading something by her husband Clay. This book looks to offer some great resources and insights.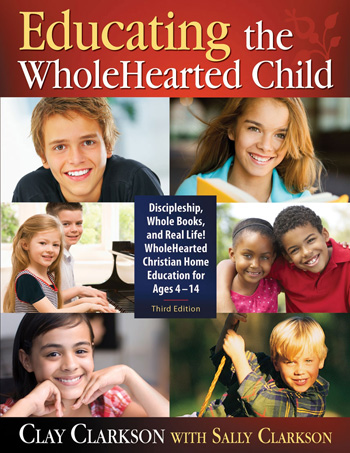 #5 Handmade Home by Amanda Blake Soule. Amanda is the creator of one of my favorite blogs Soule Mama. I'm pretty sure she is super woman. But never the less she is very creative I have read her first book The Creative Family and loved it and reference it from time to time as a reminder of the many crafts that I can do for and with my children. So I look forward to this book and what it has to offer our family.
#6 Simplicity Parenting by Kim Jon Payne and Lisa M. Ross. I look forward to reading this and gaining some perspective on how busy or not busy our family needs to be. Its one of those books that looks of offer steps toward that elusive goal of living a balanced life.
So, that is all for my 2013 reading list. Oh, I hope I can say I read many more books than the six listed here. and I know that I will keep reading on birth and finishing the books on the Doula reading list in preparation for my Doula certification (this fall I hope).
Also, there will likely be a little fluff (read: just feel good fiction) sprinkled in.
I am curious for anyone who wants to share, what are you reading or planning to this year?
P.S. Just letting you know this reading list is just for me personally. I am not a part of any affiliate program at this time. the links are only for your convenience.